Making Auction Bidding More Accessible
Gap Live Bidding App - 2017
Operating online since 2002, Auction Technology Group now runs 4 online marketplaces covering 12 verticals within their Art & Antiques and Industrial & Commercial divisions.


They are bringing their bidders 13,000 auctions a year within an infrastructure that allows secure transactions, easy bidding and comprehensive searching to ensure no opportunity is ever missed.




Although it's the most popular and active auction platform in UK, ATG's GapLive Online Auction Broadcasting and Live Bidding Application was still using Flash based technology. It was great for video streaming, but mobile device support wasn't that great and had performance issues.

Desktop vs Mobile vs Tablet Market Share Worldwide
(Dec 2016 - Dec 2017)

While in-house engineering team working on the streaming side of the codebase, we ran several workshops with internal stake holders and marketing as a part of the product discovery process. To support the workshops, I have created different hi-fi prototypes as proof of concept and bring them to life by using Invision.
I've created several prototypes and designed screens to support workshops


During the workshops, we have discovered that presenting the auction in a 2 column structure which holds prioritised/grouped information would be the ideal solution for ease of following activity on lot and auction catalogue in general while enjoying live auction streaming of the biggest auction houses around the world.



Gap Live Main Screen Structure


I've designed the whole app with Sketch, using subtle UI elements to make it easy to disappear when users need to concentrate on the auction itself.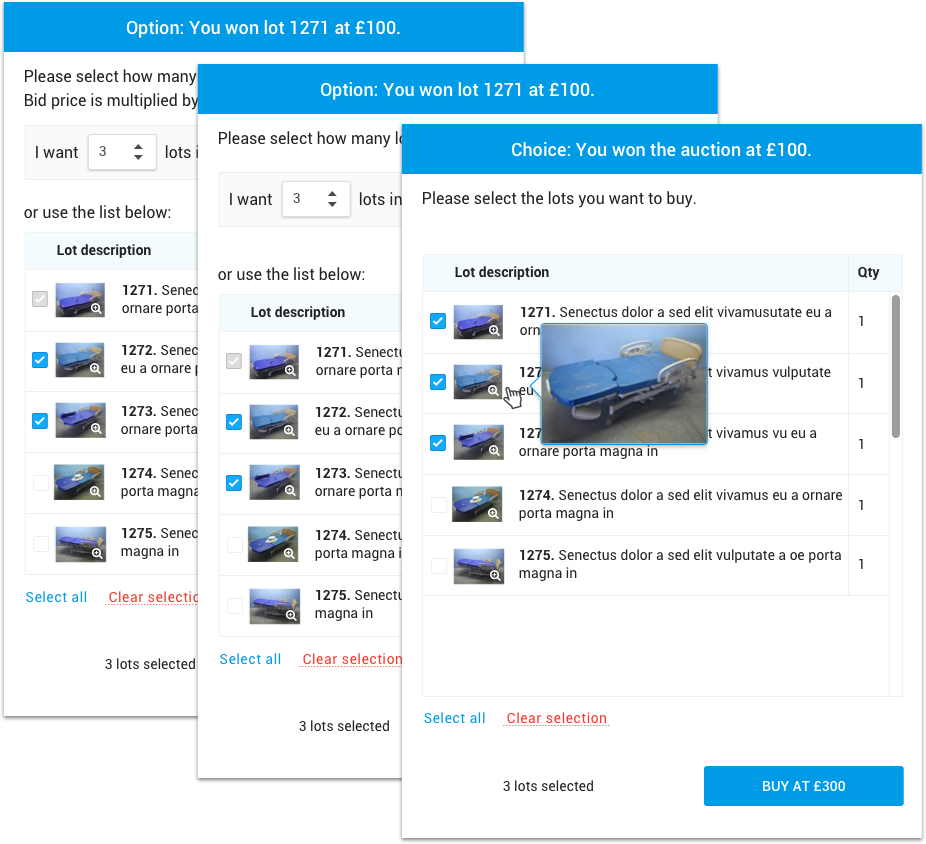 Deliverables

Full set of user flows, high fidelity static - dynamic (InVision) prototypes and designed UI elements in Sketch format.
Because of the nature of the business, I am not able to display every designed flow or design on a public platform,
If you would like to see more visuals from the project please
request access by email
. Thanks for your understanding, Yavuz.